I'm watercolor artist, I use realistic style mixed with bit of expression.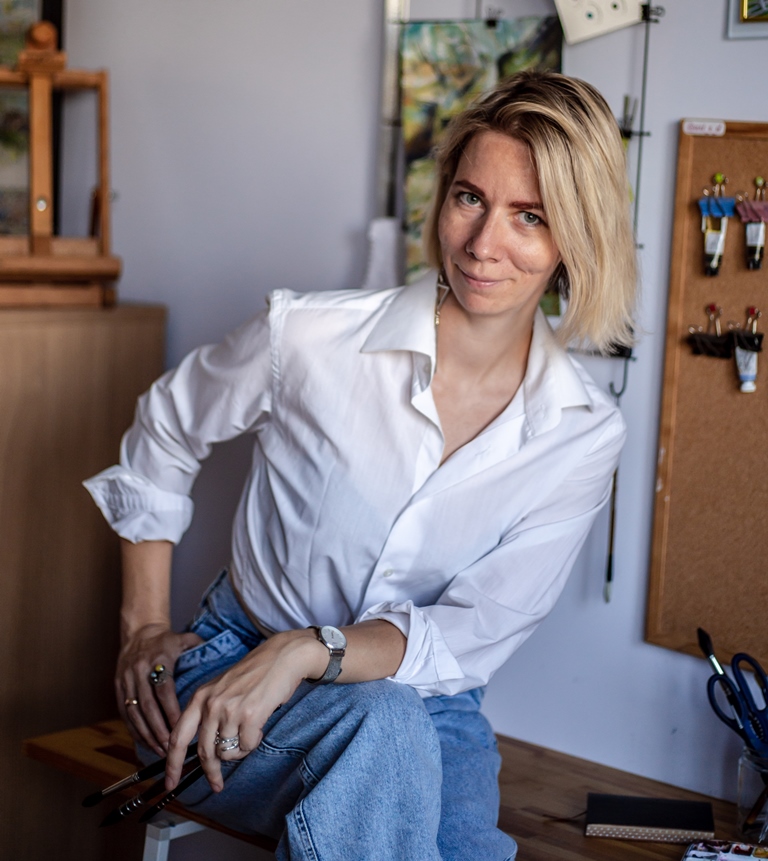 Inspired by my native land — sea and mountains, I draw naturalness, freedom and seek to break rules. There is only place where I fell absolutely organically. It is on coniferous mountain slope with heartbreaking sea view, where you can see how wind play with huge trees. I realy hate conventions that restrict person in modern society. In my point of veiw the best path for creator is to be closer to Mother-nature.
I'm also a mom of two children and for this reason I'm always searching for ballance between work and family. Motherhood is important experience and it helps me to live full live and to be more positive in everything.
While I'm working under new painting I'm diving into myself. There are only two important things — my painting and my nature. All the world around in on the pause mode. I start the first layer in watercolor and I don't know how the finished painting will look like. I give fredoom to watercolor and control it only when I need it.
I hope you will see simplicity and space fluidity in my paintings. In my universe you can push off from usual forms and proseed to learn the drawing finding smth new, unusual or even native & well known.